Fri, Jan 13, 2017 - 8:00 pm
Buy Tickets
General: $30 Students: $20
Information Line: (310) 271-9039
Direct Ticket Line: (800) 838-3006 ext. 1
Zipper Concert Hall-The Colburn School
200 South Grand Ave.
Diagonally across from Disney Hall
Parking:
Paid parking is available in Disney Hall or at MOCA.
Directions
Upcoming Events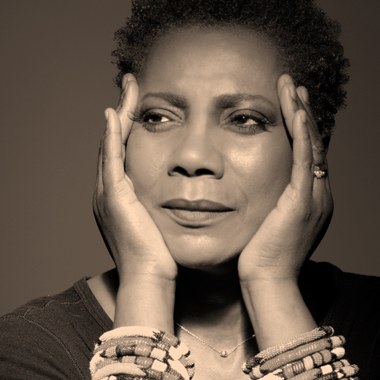 Carmen Lundy: CODE NOIR new release on Afrasia. Quotes... "I would like to call your attention to an authentic jazz singer named Carmen Lundy. She's got it all.  
Acclaimed singer, composer, painter and actress, Lundy continues to amaze with her hearty, full-bodied voice. 
Carmen is a beguiling vocalist who has retained her lustre over a decades-long career.
In a world of pretenders, she's a genuine jazz singer… not retro, but the real deal !"
Lundy is a a hauntingly dramatic complete singer with the independence of mind to retain her freedom of choice. To hear her surrounded by this ensemble of extraordinarily gifted musicians... is about as good as it gets !
Featuring:
Carmen Lundy

vocalist

Kendrick Scott

drums

Victor Gould

piano

Jeff Parker

guitar

Ben Williams

bass