Sat, Mar 31, 2018 - 8:00 pm
Buy Tickets
General: $40 Students $25
Information Line: (310) 271-9039
Direct Ticket Line: (800) 838-3006 ext. 1
Moss Theater
New Roads School at The Herb Alpert Educational Village
3131 Olympic Blvd.
Parking:
Free parking onsite. Between Centinela and Stewart St. Enter at New-Roads-School sign. Theater is immediately on right.
Directions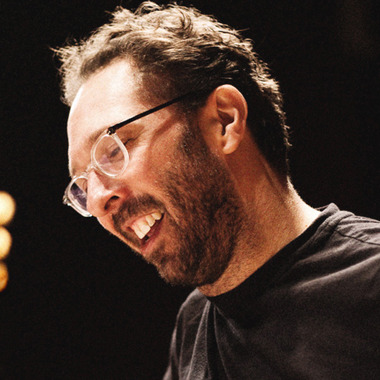 Ruth Price: "This evening with Anthony is a multi-level project. I am going to let him speak for himself. The following is as he presented it to me in his own words:" 
Anthony Wilson: "The dream band I'll be using is the band I am making my next record with... (Songs and Photographs). It includes Gerald Clayton on piano, Joshua Crumbly (from Kamasi Washington's band) on bass, drummer Jay Bellerose, and Patrick Warren on alternate keyboards. 
The music is almost exclusively original songs that I've written. 
Half the songs we do are instrumental, half include lyrics that I sing.  Some of the songs venture into a territory that some might not consider strictly jazz, but there is no way that any of the songs could have ever been written by anybody without a very deep jazz history.
The new album I am making will also include a book of my photography, which is mostly a type of landscape and street-based photography, done on film.
The name of the project is simple—  "Songs and Photographs" — and the visual elements are meant to be in a kind of dialogue with the music…  The songs feel as though they tell short stories about places, alternative worlds, magical aspects of relationships, random objects.
There will also be some kind of slide-show of images that will be shown during the performance… I am very excited about this project."
Ruth: "He couldn't be as excited as I am ! We are all in for a very special event that will preview Anthony's upcoming release"
"Concerts and Conversations with Southern California Jazz Legends" funded in part by the National Endowment for the Arts.
Featuring:
Anthony Wilson

guitar

Gerald Clayton

piano

Joshua Crumbly

bass

Jay Bellerose

drums

Patrick Warren

alternate keyboards