Sun, Feb 3, 2019 - 4:00 pm
Buy Tickets
Celebrate Black History Month
Information Line: (310) 271-9039
Direct Ticket Line: (800) 838-3006 ext. 1
Moss Theater
New Roads School at The Herb Alpert Educational Village
3131 Olympic Blvd.
Parking:
Free parking onsite. Between Centinela and Stewart St. Enter at New-Roads-School sign. Theater is immediately on right.
Directions
Sneak Peeks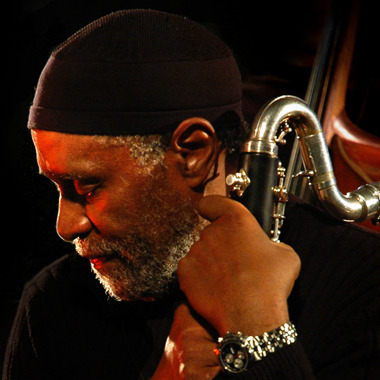 Music as nakedly honest and engaging as it gets.
Bennie Maupin is a jazz multi-reedist who performs on various saxophones, flute, and bass clarinet. Bennie's highly personal bass clarinet sound helped define such classic jazz recordings as Miles Davis' Bitches Brew, Jack Johnson, Big Fun and On the Corner, as well as Herbie Hancock's Mwandishi Band, and the Headhunters.
The instrumentation of Maupin's current group, The Bennie Maupin Ensemble, harkens back to the tradition of great saxophone-bass-drum trios, such as the group led by Sonny Rollins with Wilbur Ware and Elvin Jones.  Maupin's approach to his music is intentional and profound, yet alive in the interpretation of the moment.
Bennie is noted for having a harmonically-advanced, "out" improvisation style, while having a different sense of melodic direction than other "out" jazz musicians such as Eric Dolphy. Admirers of Maupin enjoy the fascinating sounds of his sax, which are: eerie, looming, hypnotizing, sensual, sweet, haunting and exciting.
Maupin's aesthetic is all-embracing, addressing such varied stylistic niches as free jazz, funk, Afrobeat and postbop with the same heightened degree of inspiration. 
"Concerts and Conversations with Southern California Jazz Legends" funded in part by the National Endowment for the Arts.
Featuring:
Bennie Maupin

woodwinds

Chris Williams

trumpet

Darek Oles

bass

David Arnay

piano

Kenny Sara

drums

Eric McKain

percussion