Sat, Oct 6, 2018 - 8:00 pm
Buy Tickets
Information Line: (310) 271-9039
Direct Ticket Line: (800) 838-3006 ext. 1
Moss Theater
New Roads School at The Herb Alpert Educational Village
3131 Olympic Blvd.
Parking:
Free parking onsite. Between Centinela and Stewart St. Enter at New-Roads-School sign. Theater is immediately on right.
Directions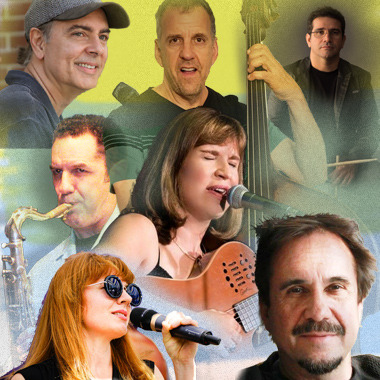 Where would we be without the Bossa Nova?
Two Anniversaries!
The Jazz Bakery celebrates 60 years of bossa nova and 40 years of Sergio Mielniczenko's Brazilian Hour Radio Show, heard locally on KXLU 88.9 FM and on hundreds of radio stations worldwide. Sergio has been honored throughout his career by the Brazilian government, most recently with the "Ordem do Merito" awarded by the Ministry of Culture of Brazil. He has also been honored three times by the International Press Association, the City of Los Angeles, by KPFK 90.7 FM, and with the 2012 Brazilian International Press Award Gold.
Bossa nova is Brazil's musical gift to the world, and Sergio has been the leading ambassador of this glorious music. As host of this evening, he has invited the Rique Pantoja Bossa Trio, with bassist Jonathan Pintoff and drummer Lucio Vieira, plus special guests: Téka guitar / voice, Robert Kyle tenor saxophone, and Stephanie Patton, a jewel jazz vocalist from Alaska... to summon the spirit of the samba.
"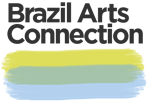 Kyle's playing is on a masterful level. Beautiful stuff!"-Billy Childs. / "Téka is one of the most original and powerful vocalists/guitarists to come out of Brazil in many years. No one sounds like Téka." -Andrew Gilbert.
Sergio says, "This group represents the core of punchy bossa nova. Brazil's musical traditions are varied and rich... melodically, harmonically, and rhythmically. It has amazing depth and a tremendous number of musical styles... like its own planet!!"
Featuring:
Rique Pantoja

piano

Jonathan Pintoff

bass

Lucio Vieira

drums

Robert Kyle

featured guest: tenor saxophone

Téka

featured guest: guitar and voice

Stephanie Patton

vocals