Sat, Dec 22, 2018 - 7:30 pm
Buy Tickets
Information Line: (310) 271-9039
Direct Ticket Line: (800) 838-3006 ext. 1
Moss Theater
New Roads School at The Herb Alpert Educational Village
3131 Olympic Blvd.
Parking:
Free parking onsite. Between Centinela and Stewart St. Enter at New-Roads-School sign. Theater is immediately on right.
Directions
Sneak Peeks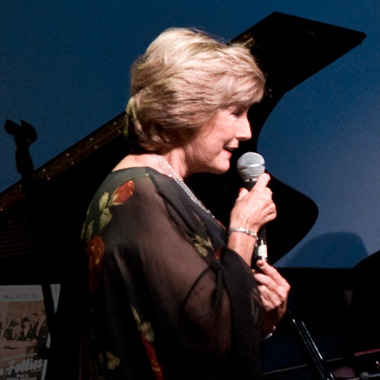 Give yourself the gift of song!
Sing! Sing! Sing! is an original concept featuring a small group of rehearsed singers who joyfully ease the audience into singing "all the songs you love to sing". Complete lyric sheets are provided and each song is introduced with a brief and entertaining commentary.
The Jazz Bakery at the Moss Theater will set the stage for a nostalgic program emphasizing holiday contributions from the Great American Songbook composers featuring carols, sacred and popular songs. This eclectic program provides a festive celebration for music-lovers of all ages. Judy Wolman's rehearsed singers joyfully ease the audience into singing ...and they love the experience! Family friendly, singer-friendly and fun... join them for a truly olde-fashioned kid-friendly holiday.
"The format was as comfortable and inviting as a holiday evening in a close friend's living room." Don Heckman
Featuring:
Judy Wolman

piano

Howard Lewis

narrator

Sing! Sing! Sing! Chorus

Children's Choir

Special Guests

tba

Chris Conner

bass

Dick Weller

drums