Wed, Feb 14, 2018 - 8:00 pm
Buy Tickets
General: $35 Students: $25
Subject to change and or addition
Information Line: (310) 271-9039
Direct Ticket Line: (800) 838-3006 ext. 1
Moss Theater
New Roads School at The Herb Alpert Educational Village
3131 Olympic Blvd.
Parking:
Free parking onsite. Between Centinela and Stewart St. Enter at New-Roads-School sign. Theater is immediately on right.
Directions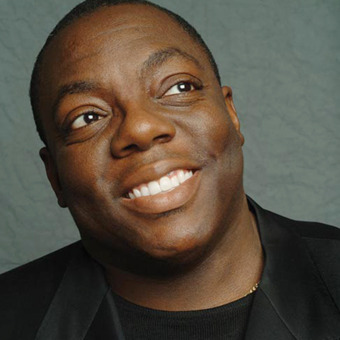 A Valentine Treat
We already love Cyrus. See what others say:
Time Magazine: "What makes Chestnut the best jazz pianist of his generation is a willingness to abandon notes and play space."
New York Times: "Cyrus Chestnut's particular brand of crisp articulation and blues-inflected harmony evokes another era…what makes his music fly is the complete security in his style and the charisma of a star"
JazzIs: "…gospel-raised, technically sumptuous…Chestnut's light touch and sauntering swing are captivating. His creative ebullience and in-the-moment spontaneity grab your attention throughout every moment."
Downbeat: "Chestnut shows what pervasive spontaneity and deep swing rhythm are all about… He remains, at heart, a jazz traditionalist, drawing upon the back-to-basics of blues- with a  gospel-tinged vocabulary"
All About Jazz: "Cyrus's Art Tatum-esque single-note lines sound as if three hands are playing. His diverse concert repertoire is fueled from start to finish by elegant invention and swinging buoyancy."
Jazz Weekly: "When Cyrus plays, the church is in session."
Come join a hip revival meeting!!!
Featuring:
Cyrus Chestnut

piano

Eric Wheeler

bass

Chris Beck

drums