Fri, Jun 12, 2015 - 8:00 pm
Buy Tickets
General: $30 Students: $25
One show - no intermission
Information Line: (310) 271-9039
Direct Ticket Line: (800) 838-3006 ext. 1
Zipper Concert Hall-The Colburn School
200 South Grand Ave.
Diagonally across from Disney Hall
Parking:
Paid parking is available in Disney Hall or at MOCA.
Directions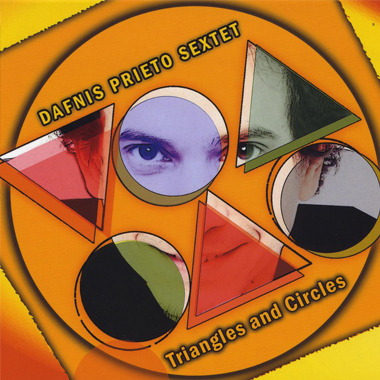 Triangles and Circles is the sixth album by Dafnis Prieto and the long-awaited second with his sextet. Special notice should be given these player's; they are absolutly stunning !
Dafnis is founder of the independent record company, Dafnison Music. This recording illuminates the drummer as a composer of considerable depth who melds the folklore of his Afro-Cuban roots with modern harmonies rich with counterpoint and virtuosic rhythmic concepts. –Jazz Is
"Dafnis Prieto's music is phenomenal. It explodes with energy… He is the essence of a modern drummer, propelling his original compositions with a singular passion and intensity." –The Wall Street Journal
"In any situation the Cuban percussionist Dafnis Prieto is a thrill to watch. If you get any satisfaction out of seeing a drummer extremely connected to his instrument while maintaining independent grooves in different limbs, you'll see Prieto bring that skill to another level. He's been working in New York for the last dozen years, leading innovative Latin-jazz bands and when he performs with his sextet, it's worth hearing ! ! " –The New York Times
"Prieto exemplifyes the best of New York's new Latin-jazz movement, distinguished by complex, jaggedly modern writing, but also by a deep cultural literacy of Cuban folklore. Since arriving in New York  his advanced conception of Cuba's primal rhythm has allowed him to integrate it into practically any setting... brilliantly! " –All About Jazz
Featuring:
Dafnis Prieto

drumer

Peter Apfelbaum

saxophones & flute

Felipe Lamoglia

saxophones

Mike Rodriguez

trumpet

Manuel Valera

piano

Johannes Weidenmueller

bass