Sat, Feb 2, 2019 - 8:00 pm
Buy Tickets
Information Line: (310) 271-9039
Direct Ticket Line: (800) 838-3006 ext. 1
Moss Theater
New Roads School at The Herb Alpert Educational Village
3131 Olympic Blvd.
Parking:
Free parking onsite. Between Centinela and Stewart St. Enter at New-Roads-School sign. Theater is immediately on right.
Directions
Sneak Peeks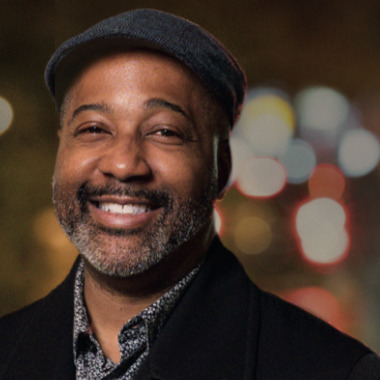 A Celebration of Black Ancestry.
Eric Reed manages to make his expansive jazz vocabulary sound fresh and interesting, no matter what the source. He resists blatant imitation or exaggerated treatments. He has a respectful yet constantly inventive approach. Reed has heavy-duty jazz credentials; this is serious jazz. Eric will surprise you. It's never clear where he's about to take you on his aural adventure. He can caress the keys in the most tender fashion, or explode with ferocity then settle into mellifluous beauty. JazzIs
When you think of hard-driving swing, daring expression, sophistication and elegance in artistry, formidable technique and a thunderous sound, there are only a small handful of pianists who qualify. One of them is most assuredly Eric Reed. JazzTimes
"When a jazz club audience completely rolls over for a band and gives it full license, the band can do extraordinary things — instinctive, daring, almost unreasonable things. This is what happened with Eric's new group at Dizzy's Club Coca-Cola." New York Times ...This is what we have to look forward to when the band takes the stage at the JB. 
Pianist Ahmad Jamal, called Eric "One of my very favorite pianists." and we say "AMEN!"
"Concerts and Conversations with Southern California Jazz Legends" funded in part by the National Endowment for the Arts.
Featuring:
Eric Reed

piano

Mike Gurrola

bass

Anthony Fung

drums

Chris Lewis

tenor saxophone