Thu, Aug 18, 2016 - 8:00 pm
Buy Tickets
Information Line: (310) 271-9039
Direct Ticket Line: (800) 838-3006 ext. 1
Moss Theater
New Roads School at The Herb Alpert Educational Village
3131 Olympic Blvd.
Parking:
Free parking onsite. Between Centinela and Stewart St. Enter at New-Roads-School sign. Theater is immediately on right.
Directions
Upcoming Events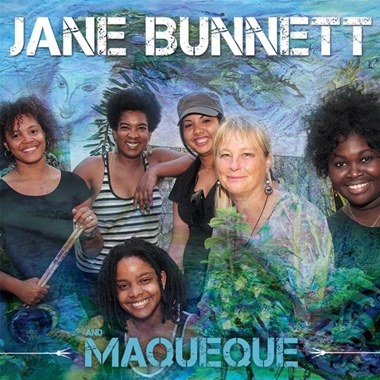 "Jane Bunnett and Maqueque's clave-induced set of Afro-Cuban, booty-shaking world jazz would have made Dizzy smile! " -DownBeat
Canadian flutist and saxophonist Jane Bunnett has been bridging the gulf between Cuba and North America for decades. Her latest adventure includes her all-female Cuban ensemble. Look for their new release... Oddara... due out this fall.
Bunnett says... "There's a very happy energy about this band. Maqueque blends scintillating Afro-Cuban rhythms, folkloric influences, exhilarating jazz, and soulful vocals into an utterly intoxicating blend. What we're doing is creative and collaborative and involves a lot of the Afro-Cuban elements that stem out of traditional folkloric music."
The five-time JUNO Award winner (Canadian Grammy) and two-time Grammy Award-nominee has created a dynamic and hard-driving sound in Maqueque that should suffice to silence any doubts from the boys' clubs of jazz or Cuban music enthusiasts !" – The New Yorker
"Bunnett integrates her flute and soprano sax into the Cubans' music, giving us the best of both past and contemporary Cuban/jazz experience." – JazzTimes
Featuring:
Jane Bunnett

flute and soprano saxophone

Elizabeth Rodriguez

violin / vocals

Magdelys Savigne

percussion / vocals

Yissy García

drums / vocals

Danae Olano

piano / vocals

Celia Jimenez

bass / vocals