Sun, Oct 29, 2023 - 7:00 pm
Buy Tickets
General: $35 Student: $25
Information Line: (310) 271-9039
Direct Ticket Line: (800) 838-3006 ext. 1
The Aratani Theatre
244 South San Pedro Street
Parking:
Limited street parking available. For garages, see directions.
Directions
Upcoming Events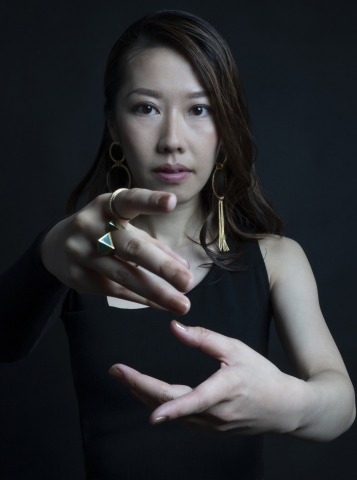 The Jazz Bakery is excited to present GRAMMY® nominated composer and conductor Miho Hazama with her fourteen-piece jazz chamber orchestra m_unit performing at the Aratani Theater! A consummate composer dedicated to artistry and exploration, Miho has written for guest artists such as Joshua Redman, Christian McBride, and Lionel Loueke. Most recently, the challenges of the pandemic and her quest for discovery have led her to cast her gaze upward. After receiving a prestigious commission in 2021 from the Monterey Jazz Festival, Hazama composed a new work, "Exoplanet Suite," which pays homage to the enchanting mystery of planets beyond our solar system. This idea became the core of her latest album, Beyond Orbits, now available on Edition Records, which also celebrates the 10th anniversary of m_unit.
A modern-day Ellington, Hazama's compositions are alive with urgency and vibrance. The strings lend a richness and grandiosity that is at times evocative of a film score, while the warmth of the French horn delicately shades the entire group with a refreshing timbre. Miho's carefully selected instrumentation, coupled with a penchant for delightful musical surprises, makes for a captivating and unique listening experience. Unquestionably at the vanguard of large ensemble jazz, Miho Hazama will leave you breathless and filled with wonder.
"At a time when orchestral jazz is either ultra- polished, exceedingly high brow, or a pedestrian pandering to sentimental tastes of yore, Hazama's boldly organic and singularly exciting collective is a breath of fresh air. Her uncanny ability to remain intellectually stimulating and vibrantly spirited is what makes her work singularly innovative." – Hrayr Attarian, All About Jazz
To enhance the concert experience, the Jazz Bakery is collaborating with NASA's Jet Propulsion Laboratory. Their scientists will be providing information, graphics, and free swag about exoplanets at a booth in the theatre lobby.