Sat, Mar 23, 2019 - 8:00 pm
Buy Tickets
Information Line: (310) 271-9039
Direct Ticket Line: (800) 838-3006 ext. 1
Moss Theater
New Roads School at The Herb Alpert Educational Village
3131 Olympic Blvd.
Parking:
Free parking onsite. Between Centinela and Stewart St. Enter at New-Roads-School sign. Theater is immediately on right.
Directions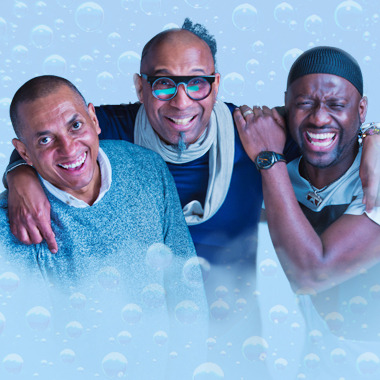 From explosive melodies to percussive Blasts!
Cuban pianist Omar Sosa has a well earned reputation as a kinetic performer, a musician extraordinaire, composer, arranger, pianist, percussionist, improviser, and communicator. His Afro-Cuban based mix of jazz and world music is broadly expressive - full of power and passion, subtlety and grace. Omar draws energy from each culture he touches while incorporating space and light into his virtuosic playing. This links him to older Cuban forms as well as the mysteries of post modern jazz. 
"Sosa is shaping a new synthesis of Latin and American jazz. his style evokes distant echoes of McCoy Tyner's power, Keith Jarrett's improvisational flights of fancy, and Thelonious Monk's angular harmonies, transforming the piano into 88 well-tuned drums. He manages to fuse Afro-Cuban folklore with jazz attitude and hip-hop overlay creating an utterly unique experience." –The Village Voice
"Sosa is one of the truly illuminated minds of world jazz." –BILLBOARD Magazine
His collaboration with brilliant Senegalese kora player / drummer, Seckou Keita and miraculously inventive percussionist Gustavo Ovalles will knock your socks off!!!
Featuring:
Omar Sosa

piano

Seckou Keita

kora

Gustavo Ovalles

percussion