Sat, Oct 5, 2019 - 8:00 pm
Buy Tickets
General: $40 Students: $25
Information Line: (310) 271-9039
Direct Ticket Line: (800) 838-3006 ext. 1
Moss Theater
New Roads School at The Herb Alpert Educational Village
3131 Olympic Blvd.
Parking:
Free parking onsite. Between Centinela and Stewart St. Enter at New-Roads-School sign. Theater is immediately on right.
Directions
Upcoming Events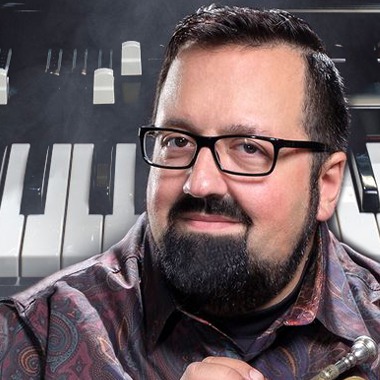 The best B3 player on the planet!
As he's made abundantly clear over the past 30 years, Joey DeFrancesco has plenty of soul. What most listeners probably haven't spent much time pondering is that soul's place in the universe. On his adventurous new album, In The Key Of The Universe, the master organist turns his musical attentions to his spiritual side, tapping into a strain of metaphysical jazz that's fueled sonic searchers for more than half a century.
"DeFrancesco has dominated the instrument and the field as no one of his generation has." – Chicago Tribune
"Mr. DeFrancesco is a deeply authoritative musician, a master of rhythmic pocket, and of the custom of stomping bass lines beneath chords and riffs." - New York Times
"DeFrancesco has perhaps done more than anyone to expand the manner in which the organ can be played in jazz." - Straight No Chaser
Featuring:
Joey DeFrancesco

Organ/keyboard, trumpet, saxophone

Troy Roberts

Saxophone, upright bass

Quincy Phillips

drummer