Fri, Nov 16, 2018 - 8:00 pm
Buy Tickets
General: $40 Student: $30
Information Line: (310) 271-9039
Direct Ticket Line: (800) 838-3006 ext. 1
Moss Theater
New Roads School at The Herb Alpert Educational Village
3131 Olympic Blvd.
Parking:
Free parking onsite. Between Centinela and Stewart St. Enter at New-Roads-School sign. Theater is immediately on right.
Directions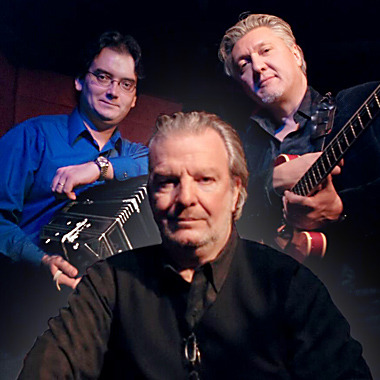 Pablo Ziegler is the Leading Exponent of Nuevo Tango!
"Tango maestro Pablo Ziegler is a god in the pantheon into which only a handful of men, from Astor Piazzolla to Adolfo Carabelli, have been admitted. However, Ziegler takes the tango to levels of sophistication and refinement possibly undreamed of by Piazzolla."  Chicago Tribune
His "Jazz Tango Trio" won the 2018 Grammy Award for Best Latin Jazz Album. This was the first time nuevo tango won a major Grammy!
"Ziegler's playing style, is both sharply percussive, metallically lyrical and instantly recognizable. It bears some similarities to that of Vladimir Horowitz as well as the wistfulness of Bill Evans. Pablo is a virtuoso of another sort... one whose music touches the soul, blending tango and jazz improvisation with gorgeous melodies." 
Pablo's Jazz Tango Trio has been called "Rapturous" by the New York Times. "The music... is arresting. It is ferociously beautiful and centered around the mathematical precision of the tango with juicy sojourns into jazz and the blues... pulsing with the raw and earthy vitality of the tango." 
Héctor Del Curto, famed Argentinian bandoneonist, has appeared many times at the Lincoln Center with "The Héctor Del Curto Tango Orchestra." And toured worldwide with his own celebrated quintet and luminaries across many musical genres from Paquito D'Rivera to jazz saxophonist Joe Lovano. 
Claudio Ragazzi, brilliant guitarist, has performed at Carnegie Hall, The Hollywood Bowl, Lincoln Center and world wide international festivals along side the caliber of Yo Yo Ma, Branford Marsalis, Gary Burton, Stefon Harris, Kenny Garrett, Danilo Perez, & Antonio Sánchez etc.
Featuring:
Pablo Ziegler

piano

Claudio Ragazzi

guitar

Héctor del Curto

bandoneón