Fri, Apr 26, 2019 - 8:00 pm
Buy Tickets
General: $35 Students: $25
Information Line: (310) 271-9039
Direct Ticket Line: (800) 838-3006 ext. 1
Moss Theater
New Roads School at The Herb Alpert Educational Village
3131 Olympic Blvd.
Parking:
Free parking onsite. Between Centinela and Stewart St. Enter at New-Roads-School sign. Theater is immediately on right.
Directions
Upcoming Events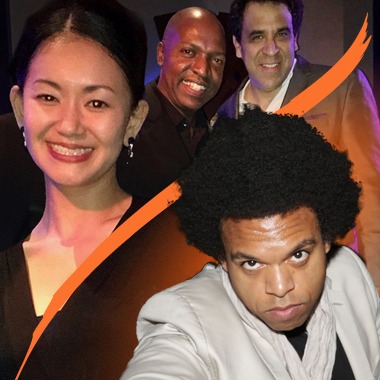 Two diverse talents in one night!!!
ELEW, Jazz Pianist: Jazz pianist Eric Lewis has been wowing audiences since he was barely able to walk. At this point, he has won the prestigious Thelonious Monk International Piano Competition and gone on to play with jazz luminaries such as Ornette Coleman and Wynton Marsalis. He was also a member of the Lincoln Center Jazz Orchestra. In recent years ELEW decided to step out on his own with an amalgamation he calls "rock-jazz" to pursue his vision that preserves the elements of jazz —without hijacking the sound of either genre. 
Gifted young pianist, Yuko Mabuchi and trio: Yuko started playing classical piano at age of 4, in her hometown of Fukui, Japan. But, as a teenager... after hearing the music of Oscar Peterson and Herbie Hancock she fell in love with jazz. Since then, she has developed a reputation as a "virtuoso pianist who is extremely captivating." Yuko has now recorded several albums, one of which features Latin Jazz great, flutist Justo Almario. Miss Mabuchi has also performed as a featured soloist with ICYOLA at Disney Hall here in Los Angeles. Yuko's trio promises to be a real treat. 
Featuring:
Eric Lewis

solo piano

Yuko Mabuchi

piano trio

Del Atkins

bass

Bobby Breton

drums