Sun, Sep 10, 2017 - 7:00 pm
Buy Tickets
General: $35 Students: $25
Information Line: (310) 271-9039
Direct Ticket Line: (800) 838-3006 ext. 1
Zipper Concert Hall-The Colburn School
200 South Grand Ave.
Diagonally across from Disney Hall
Parking:
Paid parking is available in Disney Hall or at MOCA.
Directions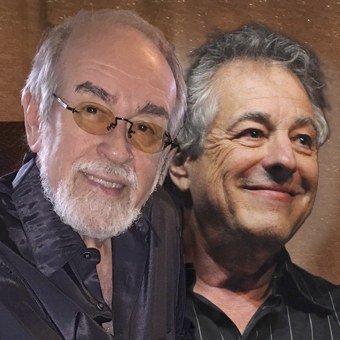 This evening will feature "Many Moods of McCartney" (Roger's latest commission) a jazz exploration of ten of Sir Paul McCartney's masterpieces. Featuring TWO elegant pianists... Roger Kellaway and Mike Lang with special guests: Darek Oles (bass) & Peter Erskine (drums).
"If anyone is qualified to bring such a project to fruition, it is Roger Kellaway. An unabashed eclectic, he is adept at juggling various musical activities: playing jazz piano, writing music for film and television plus, composing chamber and symphonic works. Kellaway keeps one foot on the pedal of tradition, with the other tapping and leaning into the future." –New York Times
Incomparable pianist Mike Lang is the perfect choice ! He has won the Recording Academy's MVP award 3 times and is the first call pianist for composers from John Williams to Henry Mancini... Tommy Flanagan declared, "Mike's touch breathes life into every note. He has such an individual approach to familiar material, it takes a very special kind of musical spirit to accomplish this!"
Peter Erskine / Darek Oles: drummer and bassist supreme... local heroes and so much more ! !
"With this display of virtuosity you can expect a transformative evening of musical invention." —Ruth Price
Photo of Roger Kellaway by Jorgana Kellaway
Photo of Mike Lang by Bonnie Perkinson
Featuring:
Roger Kellaway

piano

Mike Lang

piano

Peter Erskine

drums

Darek Oles

bass