Sat, Feb 16, 2019 - 8:00 pm
Buy Tickets
Information Line: (310) 271-9039
Direct Ticket Line: (800) 838-3006 ext. 1
Moss Theater
New Roads School at The Herb Alpert Educational Village
3131 Olympic Blvd.
Parking:
Free parking onsite. Between Centinela and Stewart St. Enter at New-Roads-School sign. Theater is immediately on right.
Directions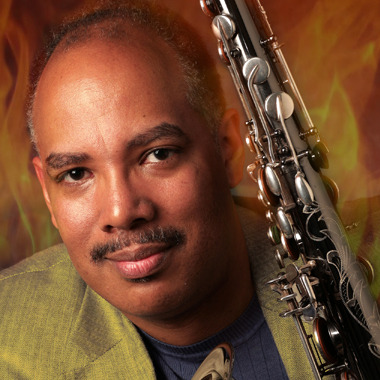 a beautiful sound, and he swings! —All about Jazz
Saxophonist Don Braden's latest CD, "Earth Wind and Wonder", features his quartet performing jazz interpretations of songs by R&B titans Earth Wind and Fire and Stevie Wonder. Braden soars through the music like a true Jazzman, even when context is highly funky! Extraordinary pianist, Billy Childs, is a stand-out addition to any band. Ben Sheppard drives the bass chair with elegant mastery, while power-house drummer, Cecil Brooks III explores a soul-jazz groove.
Don Braden is the proud recipient of a Doris Duke Foundation Jazz Grant in conjunction with Chamber Music America. Moving between disparate projects has been a way of life for Don since he started playing. A musical omnivore with a sound that is both contemporary and evocative of a classic mid-century tenorman, Braden continues to revel in the highest levels of creativity, discipline, joy, and soulfulness as he shares his musical journey. He expresses a contemporary point of view in his powerful, spiritual, intelligent, and (most importantly) swinging Jazz style.
Don Braden has always strived for consistency in quality, even while mixing it up stylistically. "My musical attitude is like Duke Ellington's, 'There's good music and bad music.' The choice is obvious and it's all inclusive."
Braden's advice... "Bring your full A-game all the time." ...with this band, we can expect no less!
Featuring:
Don Braden

tenor sax, flute and alto flute

Billy Childs

piano

Darek Oles

bass

Cecil Brooks III

drums