Fri, Jun 14, 2019 - 8:00 pm
Buy Tickets
Alan Broadbent residency in THREE formats: June 14, 15 & 16
Information Line: (310) 271-9039
Direct Ticket Line: (800) 838-3006 ext. 1
Moss Theater
New Roads School at The Herb Alpert Educational Village
3131 Olympic Blvd.
Parking:
Free parking onsite. Between Centinela and Stewart St. Enter at New-Roads-School sign. Theater is immediately on right.
Directions
Upcoming Events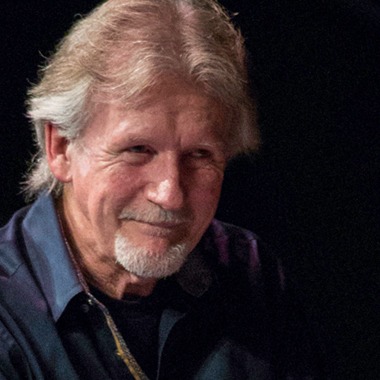 First of the Three Night Broadbent Residency!
"When Alan first told me he would like to do an evening of his original songs the question arose... who on earth could sing them on such short notice?" "Who could possibly internalize 11 brand new songs and present them with confidence and ease?" The answer was Tierney. Alan's response was 'Why on earth would she do that?' When she said "Yes I would love to." Alan was flabbergasted and delighted... "On this first night of Alan's residency you will hear the results of this magical collaboration." —Ruth Price
"Concerts and Conversations with Southern California Jazz Legends" funded in part by the National Endowment for the Arts.
Featuring:
Alan Broadbent

piano

Tierney Sutton

vocals

Harvie S

bass

Kendall Kay

drums