Fri, Feb 1, 2019 - 8:00 pm
Buy Tickets
Information Line: (310) 271-9039
Direct Ticket Line: (800) 838-3006 ext. 1
Moss Theater
New Roads School at The Herb Alpert Educational Village
3131 Olympic Blvd.
Parking:
Free parking onsite. Between Centinela and Stewart St. Enter at New-Roads-School sign. Theater is immediately on right.
Directions
Sneak Peeks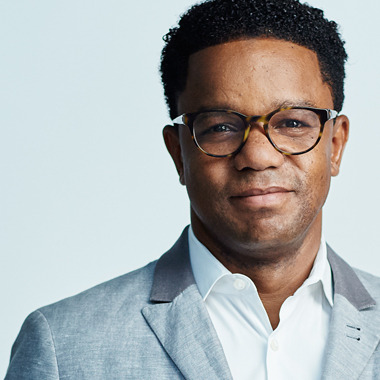 —a Band on Fire!
The best way to describe any effort by Stefon Harris is – Jazz for the here and now... a celebration of musical freedom. The Jazz Bakery has been fortunate enough to host Stefon several times. He never fails to surprise and delight as he works the space between vibes and marimba with a dancer's athletic grace. He is as thrilling to watch as to hear!
"With Stefon's newest Motéma release... 'Sonic Creed,' he has produced a high-gloss, dizzyingly virtuosic blend of post-bop funk established within an addictive groove." Timeout.com
Now Harris has created yet another joyous noise with an ingenious lineup of established artists: Grammy Award-winning saxophonist, Casey Benjamin (original member of the Robert Glasper Experiment), whose defining alto saxophone sound is evident in his melodic ingenuity and spiky mastery of his instrument. Marc Cary who stands apart as one of New York's best jazz pianists and brings his own lyricism, warmth and warp-speed chops to the mix. Add in Rock-solid force-to-be-reckoned-with bassist, Burniss Travis, and a special shout-out to drummer, Terreon Gully so damn musical and slick that he manages to anticipate and compliment Harris' every move. ...and there you have it: the ingredients of a band on fire!
As for Stefon... he is simply one of the most important artists in jazz. JazzTimes
Featuring:
Stefon Harris

vibraphones, marimba

Casey Benjamin

alto saxophone and vocoder

Marc Cary

piano

Burniss Travis

bass

Terreon Gully

drums