Fri, Mar 29, 2019 - 8:00 pm
Buy Tickets
Information Line: (310) 271-9039
Direct Ticket Line: (800) 838-3006 ext. 1
Moss Theater
New Roads School at The Herb Alpert Educational Village
3131 Olympic Blvd.
Parking:
Free parking onsite. Between Centinela and Stewart St. Enter at New-Roads-School sign. Theater is immediately on right.
Directions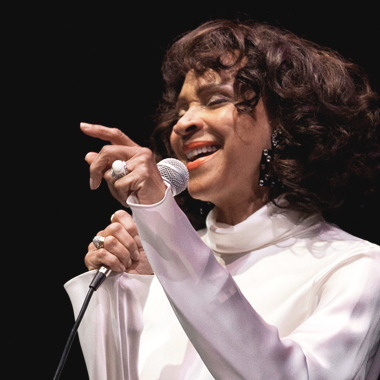 A jazz vocalist in the classic tradition.
Mary Stallings is a classic example of how it takes time, musical seasoning and living a full life, to mature as a vocalist. Stallings brings a lifetime of emotional intelligence that enables her to truly inhabit a lyric.
Mary imbues every song with a very personal, lived-in quality well beyond the reach of most singers. She is sophisticated, polished,  self-possessed and yet tender, an elegant singer with a voice like a cello. Her warmth keens with blues inflections while her firm sense of time and pulse moves you with laid-back ease. -Ben Ratliff
The New York Times declared "Ms. Stallings is a singular jazz treasure who's talents have been recognized by the likes of Dizzy Gillespie, Billy Eckstine, Count Basie, Cal Tjader, Ben Webster and Wes Montgomery... all of whom have gone out of their way to showcase this supremely soulful singer. Stallings sings with such confidence, poise and authority that every tune feels like a custom-tailored garment expertly made for her fine-grained tone, relaxed phrasing and supple sense of swing."
Stallings meets every interpretive challenge with lyrical depth, harmonic sophistication and a sensitivity born of career endurance and musical substance... This is modern jazz singing for lovers and anyone who appreciates the beauty of a well crafted lyric.
Mary Stallings photo by Bob Barry and jazzography
Featuring:
Mary Stallings

vocals

Danny Janklow

alto saxophone

Larry Goldings

piano

Dave Ross

bass

Clayton Cameron

drums