Sun, May 13, 2018 - 4:00 pm
Buy Tickets
General: $35 Students: $25
Tickets can be reserved to 1:00 pm day of show
Information Line: (310) 271-9039
Direct Ticket Line: (800) 838-3006 ext. 1
Moss Theater
New Roads School at The Herb Alpert Educational Village
3131 Olympic Blvd.
Parking:
Free parking onsite. Between Centinela and Stewart St. Enter at New-Roads-School sign. Theater is immediately on right.
Directions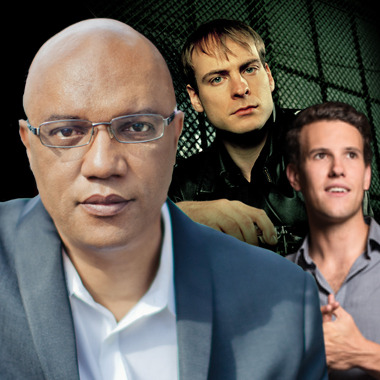 "Concerts and Conversations w/ So Calif Jazz Artists"
Funded in part by the National Endowment for the Arts
For students 21 and under... to attend a pre-concert Conversation with Billy –plus the concert... click here. 
"Billy Childs possesses the improvisatory skills and powerful sense of swing that identify a world-class artist. Childs is an inventive composer and arranger whose effort in those areas consistently expands the dimension of the jazz genre - and beyond." New York Times
"Childs has the ability to distill the languages of classical music and jazz into his wide-ranging vocabulary. His insistent pulse and melodically probing introductions allow a flexible approach to time — leaving an open door for input from his always brilliant bandmates." JAZZIZ Magazine
"Billy's current partners in crime are drummer  Ari Hoenig, one of the most maniacally obsessive, spasmodic and musical drummers in jazz, an absolutly disconcerting phenomenon of the drums ! and bassist Alex Boneham who has been the chosen bassist for Herbie Hancock, Wayne Shorter and was even featured alongside fellow bassist Christian McBride !" Jazz Times
"Concerts and Conversations with Southern California Jazz Legends" funded in part by the National Endowment for the Arts.
Featuring:
Billy Childs

piano

Ari Hoenig

drums

Alex Boneham

bass