Thu, Oct 13, 2016 - 8:00 pm
Buy Tickets
General: $30 Students: $20
NEA Jazz Master John Clayton "Concerts and Conversations"
Information Line: (310) 271-9039
Direct Ticket Line: (800) 838-3006 ext. 1
Nate Holden Performing Arts Center
Parking:
Limited Street parking and venue adjacent lots.
Directions
Upcoming Events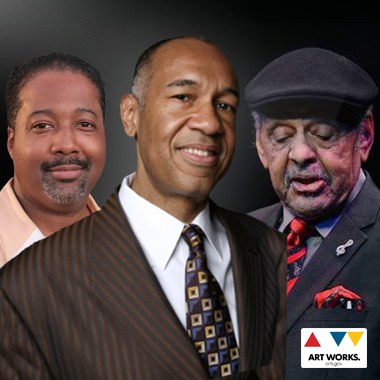 Magnificent bassist John Clayton is a natural born multitasker… (composer, arranger, conductor, producer, educator, and yes– extraordinary bassist ! ) With a Grammy on his shelf and eight additional nominations, plus artists such as Diana Krall, Paul McCartney, McCoy Tyner, Milt Jackson, Regina Carter, Dee Dee Bridgewater and Dr. John all vying for a spot on his crowded calendar... We are so lucky to snag him for this evening.
With pianist Eric Reed, you have a combustible mix of veteran jazz and blues. Extraordinary things can happen when Mr. Reed steps up! Rounding out the band is excellent drummer, Rob Perkins.
About vocalist Ernie Andrews !...  a singer in the same class as Joe Williams or Billy Eckstine… Mr Andrews is such a riveting performer, it is sometimes easy to overlook just how fine and supple an instrument he has.  Ernie has been content to mostly perform in his native Los Angeles. This has been our gain and the rest of the world's loss.
Attention must be paid... This is serious jazz !
This performance is made possible by a grant from the National Endowment for the Arts.
Featuring:
John Clayton

bass

Ernie Andrews

vocalist

Eric Reed

piano

Rob Perkins

drums