Sat, Dec 2, 2017 - 8:00 pm
Buy Tickets
Information Line: (310) 271-9039
Direct Ticket Line: (800) 838-3006 ext. 1
Musicians Institute Concert Center
Parking:
Limited street parking / Paid parking - across the street (price varies wildly) / Public lots near Selma and Las Palmas one and a half blocks east of McCadden - $5 to $8.
Directions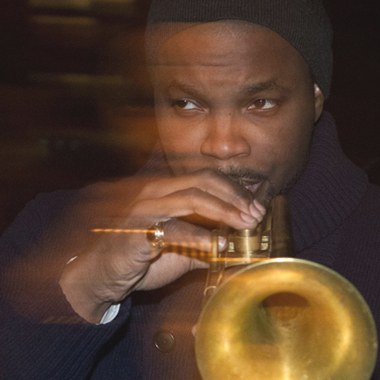 "Pelt's band has a unique chemistry. Saturated with the rhythms of two percussionists... the quintet has an undeniable energy that both excites and captivates audiences world wide. Mr. Pelt confidently leads the band with his distinct and intensely focused sound." –New York Times
Jeremy Pelt has become one of the preeminent young trumpeters within the world of jazz. Pelt is a technical marvel who executes intricate solos with ease and plays gorgeous ballads, all with a modern day sense of urgency. "Jeremy is at the peak of his powers with the grit and range of Lee Morgan and Freddie Hubbard in their seminal years." –All About Jazz
"Firebrand trumpeter Pelt, is a respectful guardian of the jazz tradition and a composer in his own right. He possesses a round, soulful sound and a joyful, uplifting voice that brings a smile to your face with its inspired lyricism. It places him in the top tier of current players in the post bop tradition." –JazzIs
"Pelt is now widely recognized as the most important trumpeter to carry on the tradition of Hubbard. He has earned accolades for his staggering virtuosity, also eliciting comparisons to trumpet icons like Clifford Brown and Lee Morgan." –Downbeat
"The fireworks ignite from Pelt's trumpet improvisations, which literally crackle with intensity. Mr. Pelt plays brilliantly with warmth and depth. His stunning solos highlight his brilliance. His trumpet is tart and sweet, a tone very much his own." –The New Yorker
••• This is how jazz is supposed to be: cool, confident, swinging, and just a little mysterious •••

This concert is supported, in part, with funds provided by the Western States Arts Federation (WESTAF), the Western Jazz Presenters Network, and the National Endowment for the Arts.
Featuring:
Jeremy Pelt

trumpet

Victor Gould

piano

Richie Goods

bass

Jonathan Barber

drums

Jacquelene Acevedo

perc.