Sun, Oct 20, 2019 - 5:00 pm
Buy Tickets
General: $40 Student: $25
Information Line: (310) 271-9039
Direct Ticket Line: (800) 838-3006 ext. 1
Moss Theater
New Roads School at The Herb Alpert Educational Village
3131 Olympic Blvd.
Parking:
Free parking onsite. Between Centinela and Stewart St. Enter at New-Roads-School sign. Theater is immediately on right.
Directions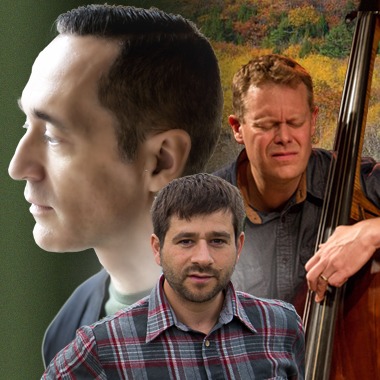 "Theo connects immediately with the heart!"
Theo Bleckmann "a vocalist of inventive instinct and assiduous musicality" who has taken vocalese into the 21st century with leading lights like Anthony Braxton, Steve Coleman, Philip Glass and Laurie Anderson.
Theo's joyous, mischievous sensibility creates sounds listeners have never heard before, but pine to hear again. Bleckman has been praised across the board: New York times, AllAboutJazz, Village Voice, New York Magazine —you name it— "Everybody loves Theo!"
Endless Field: Guitarist Jesse Lewis and bassist Ike Sturm have crafted a musical dimension all their own giving new meaning to the term "genre-resistant music. – Zeal NYC
Featuring:
Theo Bleckmann

voice & electronics

Jesse Lewis

guitar and percussion - Endless Fields

Ike Sturm

electric and upright acoustic bass - Endless Fields